Read about one of the handsome men in the entertainment industry, Daniel Sunjata. Find details about his age, Educational Background, Childhood, Adopted parent, Career, Net Worth, height and weight.
Who is Daniel Sunjata?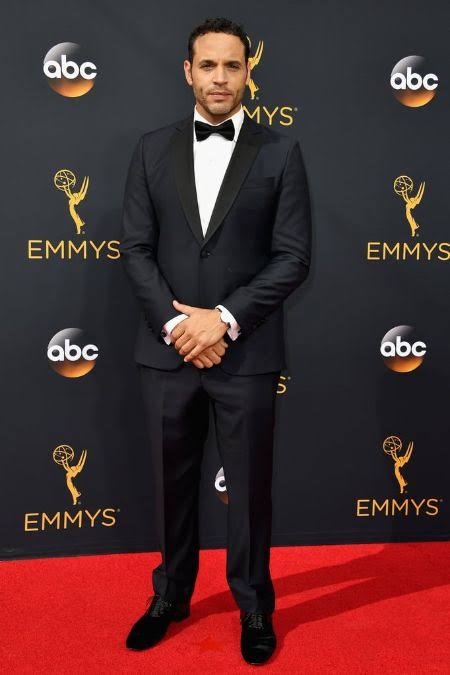 Daniel Sunjataus is an American Actor who was born as Daniel Sunjata Condon. He is famous for the role he played in TV series, Rescue Me. He was born in Chicago and adopted by Bill, a police dispatcher and Catherine Condon, a civil right worker. Daniel got to find out that his biological mother had him when she was a teenager and ran away from home while his biological father is a black man. He has a sister, Leah Condon.
How Old is Daniel Sunjata?
Daniel Sunjata was born in the year 1971, December 3 which makes him 49years Old as of year 2020.
Educational Background
Sunjata went to Mount Carmel High School in Chicago. During school days, he played football for two state championship football club. He had his degree from Florida A&M University and the University of Louisiana at Lafayette and also got his fine arts degree from Graduate Acting Program at New York University's Tisch School of the Arts. Daniel ethnicity is complicated, he has a Black, German, and Irish descent.
Career
In the movie, Sex and The City, Sunjata played the role of a sailor there. 2004, he starred as Langston Hughes in the movie, Brother to Brother. In 2006, he acted in the movie, The Devil Wears Prada. In year 2007, he also featured in the movie, The Bronx is Burning. Year 2012, he starred in the movie ,The Dark Knight Rises as Christopher Nolan's, a Special Forces Operative.
In the year 2003, Sunjata won Theatre World Award due to his incredible Broadway performance. He was also nominated for  Tony Award and Drama Desk Award. In year 2009, Daniel said he was going to be a narrator in "Loose Change", a documentary that argued about the September 11 attack whether they were planned by government.
He acted as "Nurse Eli" between 2010 to 2011 on TV series, Grey's Anatomy. At the beginning of year 2013, he acted in the movie, Graceland as an FBI agent but the show was stopped after airing three seasons.
Net Worth
As of year 2020, Daniel has a net worth of $2million. Since he is a talented actor, there is a high probability of his net worth getting higher.
Is Daniel Sunjata Married?
Daniel Sunjata is one of the handsome men in the industry, he has never openly said he is in a relationship with anybody so it is rumoured that Daniel is a gay and he has also act some gay movies. Although of recent, he was spotted with Rosalba Sierra in a night party but he has not confirmed if they are both in a relationship.
Height and Weight
Height – 6ft 1inches
Weight – 84kg
Hair Color – Black
Eye Color – Black
Social Media Account
Sunjata is active on Twitter with over 7thousand followers.
Is Daniel Sunjata Dead or Alive?
Daniel Sunjata is not dead, he is alive so disregard any rumour concerning Daniel's death