Fernanda Ramirez Biography, Wiki, Age, Boyfriend, Height and Net Worth
WHO IS FERNANDA RAMIREZ? BIO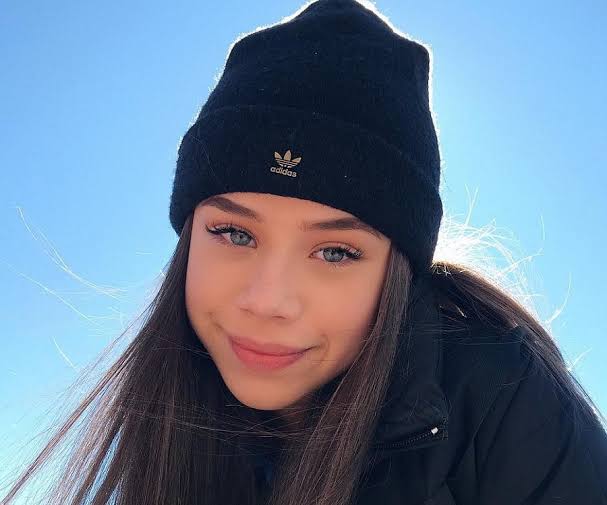 Fernanda Ramirez is a Canadian YouTuber best recognized for her content about lifestyle, fashion, self-care, health and productivety on her eponymous YouTube channel. She was inspired by prominent YouTubers of the early 2010s to become one herself and was convinced by YouTuber Monica Church to start vlogging. After repeated attempts, she began uploading videos on YouTube in August 2019 and drew in a huge fan base during the pandemic lockdowns with her helpful and productive videos. She likes travelling and has vlogged about her various trips across continents, often including activities ranging from skydiving to berry picking. She attended New York Fashion Week in September 2021. Apart from YouTube, she is also active on Instagram and TikTok.
EARLY LIFE, PARENTS AND EDUCATION
Fernanda Ramirez was born on October 14, 2001, in Vancouver, Canada. Her father is from Mexico City while her mother is from San Luis Potosí. She has an older brother named Andrew who was also born in Canada and is two years older than her. Spanish was her first language and she can speak it fluently, even though she feels more confident speaking in English. She learnt gymnastics from an early age and actively participated in competitions in North American countries.
However, Fernanda stopped pursuing competitive gymnastics in the 11th grade and then moved to cheerleading as it required less commitment. She originally wanted to be a dentist, but later studied science. She is currently attending college but took a semester off in 2021 and also changed majors later that year. She has two pets; a very old dog named Lilo and a cat named Mishu which she adopted at 4 weeks old on her 18th birthday. She doesn't watch many movies because she has a very short attention span. She became smitten with astrology after watching some TikTok videos. She recently moved out of her parent's house into an apartment, also in Vancouver.
HOW OLD IS FERNANDA RAMIREZ? AGE
The Canadian YouTuber was born in 2001, in Vancouver, Canada. She is currently 20 years old and her birthday celebration comes up 14th of October of every year.
CAREER
Fernanda started watching YouTube videos when she was around 12 years old and wanted to launch her own YouTube channel ever since. When she was in the sixth grade, she would often pretend to make YouTube videos without ever filming herself. She finally made a video about how to make a starburst wrapper bracelet. Thereafter, she made "first day at school" videos for three years in a row, but did not post them as she was not happy about the quality.
She was a fan of Monica Church, and one day she got the opportunity to meet with her when she came to film at the California gymnastics club she was performing in. She also followed her on Instagram and later proposed to start a YouTube channel for Fernanda and her team. While that didn't fulfil due to them being long distances apart, Church gave the girls a camera to vlog on, which Fernanda later used to film her own YouTube videos. That summer, she got a Macbook and her father bought her the Final Cut Pro editing software. Shortly after, she started vlogging on diverse topics including fashion, beauty, and lifestyle, as well as her cheerleading competitions. She had only a few thousand subscribers in early 2020, but as she continued to focus on YouTube through the coronavirus pandemic, she managed to earn 500k subscribers in about a year. By that time, she had already hired a manager to handle sponsor sponsorship As of June 22, she has more than 910K subscribers on her YouTube channel.
BODY MEASUREMENT, HEIGHT AND WEIGHT
Fernanda stands 5 feet 6 inches tall which is approximately 167.6 cm and she weighs 54kg.
PERSONAL LIFE(BOYFRIEND)
Fernanda Ramirez was rumoured to be in a couple of very short relationships in sixth and seventh grades, she started dating her current boyfriend Jacob McCall in early 2019 when she was 17 years old. She doesn't like to disclose too much about her private life but has starred her boyfriend in several of her videos. She asserted that she was never in a rush to be in a relationship and would advise her fans the same.
NET WORTH
Fernanda Ramirez by profession is a content creator and a YouTuber, the amount she charges or earns yearly is not known but according to speculation, her net worth is estimated to be around 400 to 500k dollars.
SOCIAL MEDIA
Fernanda is followed by over 300k followers on Instagram and over 400k subscribers on Youtube.